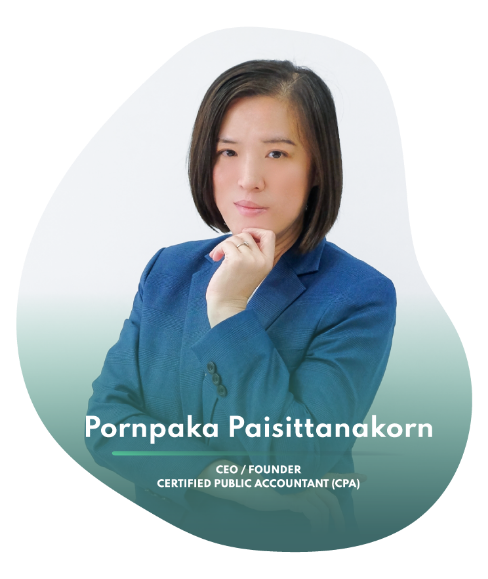 Managing Director
---
Pornpaka Paisittanakorn, CPA, is a Thai Certified Public Accountant and CEO of Topfive Audit Co., Ltd. Operating as a united and integrated partnership for over 20 years. Pornpaka is the Audit Line of Service Leader, with overall responsibility for oversight of Audit engagements and operations.
Pornpaka has broad experience in delivering Thai Statutory Audits and Group Reporting Audits under TFRS to foreign-owned companies in Thailand. Her experience comes across a range of industries and sectors, with an emphasis on manufacturing and services, and which also includes multi-national and privately-owned companies.
Pornpaka is a member of Federation of Accounting Professions under the Royal Patronage of His Majesty the King and partner of PEAK online accounting software to encourage a long-term focus in business which can drive inclusive growth in electronic platforms.
Mission
---
To perform audit works with high quality.
To develop accounting & auditing
knowledge for deliver a high-quality.
To improve audit tools for drives audit quality.
To comply with the auditing standards
and adhere for professional ethics.
VISION
---
"To be the one of leading audit firm in Thailand
and expand our services nationwide coverage"
TOPFIVE AUDIT COMPANY LIMITED
AFFILIATED CORPORATIONS
---

Kirine Corporation
---
Company registration service,
change in shareholders service,
commercial registration service,
and submit social security fund.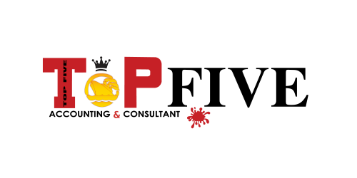 TopFive Accounting & Consultant
---
Bookkeeping , tax
payroll outsourcing,and consulting.

Big4 Accounting & Tax
---
Bookkeeping, tax,
payroll outsourcing,and consulting.

Top Professional and Development
---
In-House and public training
for HR management, productivity,
and system standards

Safety In Thai
---
In-house & public training
for safety officer, electrical safety,
and working at height etc.

Hermes Digital Marketing
---
Website development, social
media marketing,and program
development